All of us are using our iPhones as our "main" cameras more and more.  Have you seen the latest Apple advertisement for the iPhone?  It's all about photography.  If you missed it you can check it out here.  Or how about this story from the new of this past week, where the Chicago Sun Times has fired several of it's professional photographers and asked their reporters to become better at using their iPhones to capture images for stories.  I find myself hardly ever reaching for one of the two "real" cameras I own when I'm about the leave the house, I often just rely on my iPhone.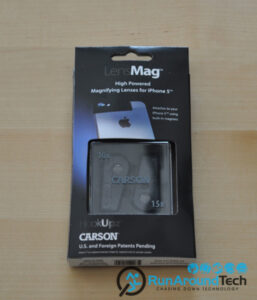 I do wish however that I was able to do more with my iPhone's camera.  While there are plenty of cool photography apps to download sometimes that's just not enough.  Enter the Carson LensMag.  This set of two add on lenses for the iPhone 5 allows you to capture super close up macro images with your iPhone 5.  Best of all, it requires no additional case or adapter, and even works if you've got a screen shield installed.  Want to see the LensMag in action?  Check out my full review and be sure to watch the video demo at the end.
Read on through for my full review.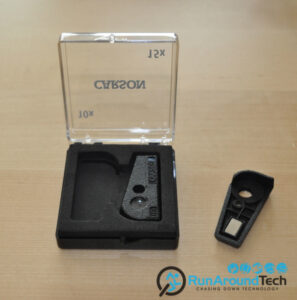 Inside the packaging you'll find the two lenses along with a carrying case.
Here's what Carson has to say about the LensMag High Powered Magnifying Lenses for iPhone 5.
The ML-515 LensMag™ from Carson Optical are a 2-pack of high powered magnet Magnifiers for the iPhone 5™. Included in each 2-pack is a 10x and 15x magnet Magnifier. Simply remove the case from your iPhone 5 and place the desired high powered magnet Magnifer over the camera. The LensMag™ will now act as a macro lens. No glue or additional pieces needed…the LensMag™ magnetically holds onto your iPhone directly. See detail you never though possible with your iPhone 5 and the LensMag™.
The set of 2 LensMags includes one 10X lens and one 15X lens.  Each fits neatly in a small carrying case making them easy to tote around in your pocket, purse or gear bag.
The product itself is made from a lightweight plastic.  In the inside of the LensMag there's a small magnet, which is what holds the device onto your iPhone 5.
To use one of the LensMags, remove and protective case you might have on your iPhone 5 and attach it.  Be sure to carefully line up the lens and cutout for the LED flash.  They go on with almost zero effort.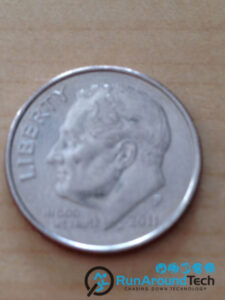 When using the built in zoom on your iPhone 5 you can only do so much.  Images often end up getting blurry.  More times than not I tell people to not even bother when the iPhone zoom function and just tell them to try to crop their images later.  As you can see from the image above, which was shot using the iPhone's built in zoom, it simply only works so well.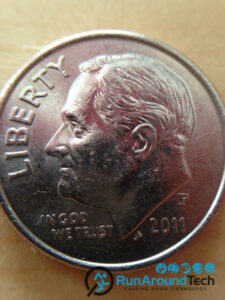 Once you've attached one of the LensMags you'll be able to capture stunning detail without having to sacrifice image quality at all.  The image above was taken using the 10X LensMag.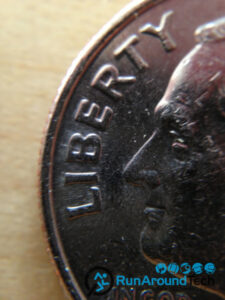 The 15X allows you to capture even more detail.  The image above was shot using the 15X lens.  The differences in the three images above pretty much speak for themselves and showcase just how well the LensMag works.  The first image, taken with just the iPhone is blurry and washed out.  The two images taken with the LensMag are crisp and clear.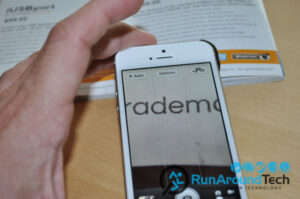 As I get older my eye site seems to be getting worse and worse.  One of the additional uses for the LensMag is to assist you in viewing smaller text.  In my day job I'm often looking at and trying to read small serial numbers.  I usually end up deferring to my younger colleagues for support.  With the LensMag I can see even the tiniest number string.
In short, the LensMag is a really affordable way to have some fun with your iPhone 5's camera.  The lenses go on easily without any glue, tape, or cases.  They don't mess with scree shields either.  Simply pop one onto the back of your iPhone 5 and you'll immediately be able to begin capture super cool closeup images of the world around you.  Who knows, perhaps you'll stumble upon something you've never seen before!  Happy shooting.
You can learn more about the LensMag High Powered Magnifying Lenses for iPhone 5 by visiting this page on the company's web site.
If you'd like to purchase a set of LensMags head to Amazon.
MSRP:  $14.95
PROS:  No special case or adapter needed.  2 different lenses included.  Affordable.
CONS:  Only works with iPhone 5.  Can't use a case and lens at the same time.
Original Author: Larry Greenberg