The Cygnett CrossStitch Craft Case for iPod Touch 5th.  The idea behind this particular iPod touch case didn't hit me until I had begun to unbox it.  It was then I came across the three spools of yarn which come included with the case.  Yep, yarn.  Custom cases you design from photographs are one thing.  How about a custom case you sew yourself?  Intrigued?  I was.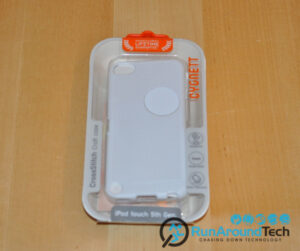 Inside the packaging you'll find the case along with a single crystal clear screen protector, a small microfiber cloth and an squeegee.  But that's not all.  You'll also find three spools of yarn, each in a different color.  Bet you weren't expecting to read that were you?  More on that later.
Here's what Cygnett has to say about the CrossStitch Craft case for the iPod Touch 5th Generation.
Fashion your own design with CrossStitch, using the stitch-ready case and coloured thread, for an original look. Enjoy a unique, impact resistant case with instructions, access to all functions and a screen protector. (needles not included)
The case itself is crafted from TPU.  It's finish is smooth and texture flexible.
Installation is easy as inserting your iPod touch into the case.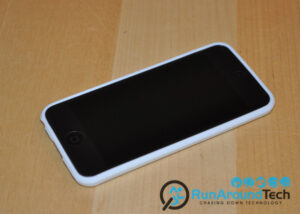 The lip of the case does come up on to the glass of the iPod touch, giving you a nice amount of lay on the table protection.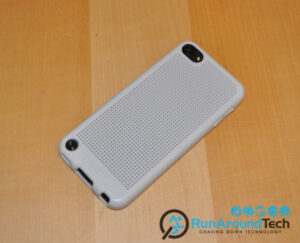 You'll also have full access to all of the touch's ports and controls.  There's even a cutout for the iPod touch's hand strap.
The case is called the "CrossStitch Craft Case" for a reason.  The entire back of the case is made up of little holes.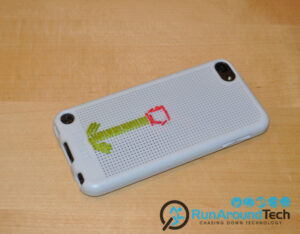 If you choose, you can use the included thread and a needle you provide to sew your own design onto the back of the case.  I'm in no way an artist so I enlisted the help of my 12 year old daughter with this one.  She began the process of sewing a flower onto the case.
This has got to be one of the most un unique ideas for an iPod touch case that I've had the chance to review.  If you're crafty and know how to sew imagine the fun you might having sewing up your own personal, uniquely designed case.  There's plenty of thread so that you can create more than one design and the fact that Cygnett includes a screen shield as well is a welcome sight for a case priced under $20.
You can learn more about the CrossStitch Craft Case for iPod Touch 5th Generation by visiting this page on the company's web site.
MSRP:  $18.99
PROS:  Comes with screen shield.  Fun and unique idea. Affordable.
CONS:  None.
Original Author: Larry Greenberg