The Speck FabShell Burton case is best described as the company's old Fitted case crossed with it's super-popular CandyShell case. The FabShell has a sturdy TPU frame that's been wrapped with fabric.  Not only does this fabric texture look great but it also provides a nice amount of grip too.  Available in 3 designs the FabShell sells for $39.95.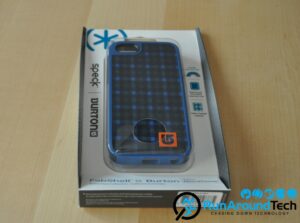 Click on through to check out my full video review of the Speck FabShell Burton Case for the iPhone 5.  When you're done watching you can learn more about this iPhone 5 case by visiting this page on the Speck web site.
MSRP:  $39.95
PROS:  Works with screen shields, stylish, good grip
CONS:  None.