Canon Seeks To Reinvent Instant Photography With Two Lighting-Fast Printers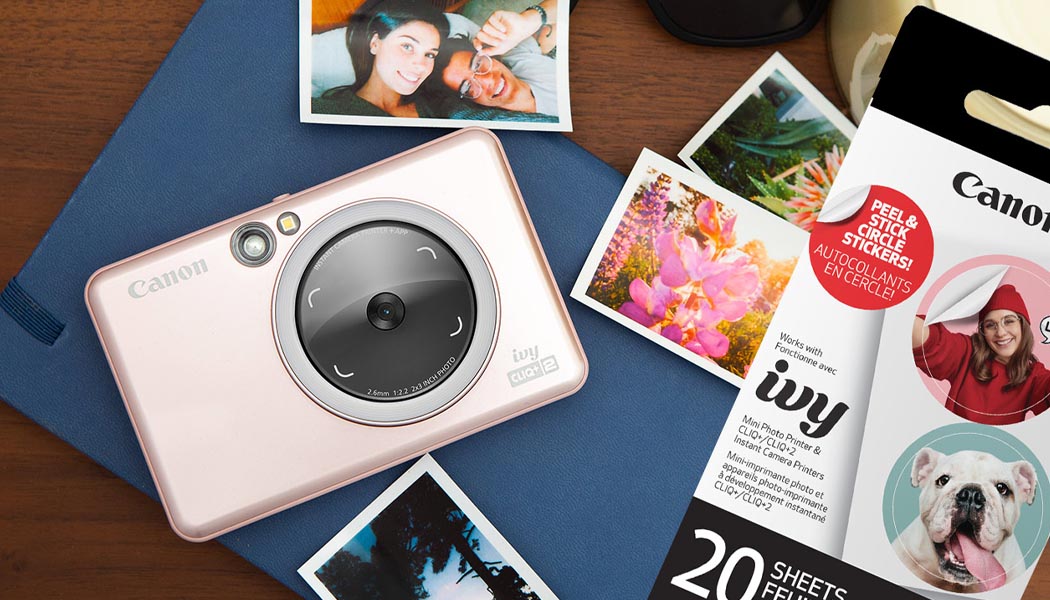 Japanese imaging behemoth Canon has been an active player in the instant photography niche for decades, at this point. And while the segmnt's best days are probably behind it, there is still good money to be made through meaningful innovation, at least according to Canon, naturally.
With this goal in mind, the firm today announced two miniature printers which it describes as its fastest-ever. The gadgets are marketed as the IVY CLIQ2 and IVY CLIQ+2, both of which offer a variety of instant printing options, including support for for pre-cut circle sticker printing paper. Imagine your very own Etsy sticker storefront on the go and you should have a pretty decent idea of what to expect here. Both are controlled via a modern mobile app for Android and iOS devices, i.e. iPads and iPhones. The differ in terms of resolution and some minor details such as colors.
The IVY CLIQ2 is more affordable of the two and will debut at $99.99 in teh U.S. this September. Releasing alongside it will be its $149.99 peer, and the same period should see Canon release its official Zink Pre-Cut Circle Sticker paper sheets for both printers, as well, priced at $12.99 per sheet.