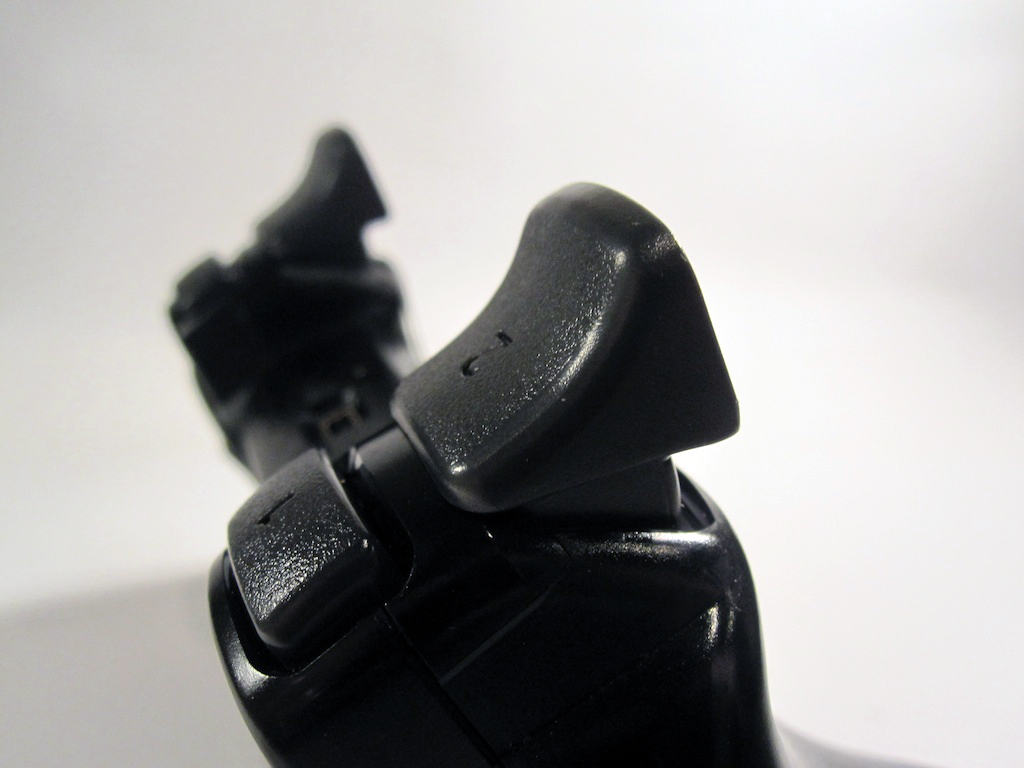 There's a reason Sony's Playstation controllers have remained virtually unchanged since the original PS One debuted in 1994. Sure, they've added things like force feedback and Bluetooth wireless capabilities, but the form factor, button placement and analog sticks are pretty much the same as they were over a decade ago. So how do you improve upon something that's been proven to be a market leader? Keep reading to find out.
The Dual Triggers accessory from Pelican aims to help make the L2/R2 (the lower set of buttons when looking at the front of the controller) buttons more usable. The standard L2/R2 buttons on a PS3 controller (both the original Sixaxis and newer DualShock) are concave, curving inwards towards the bottom. Despite being referred to as "trigger" buttons, I often find my fingers sliding down the buttons and slipping off the bottom of the Sixaxis.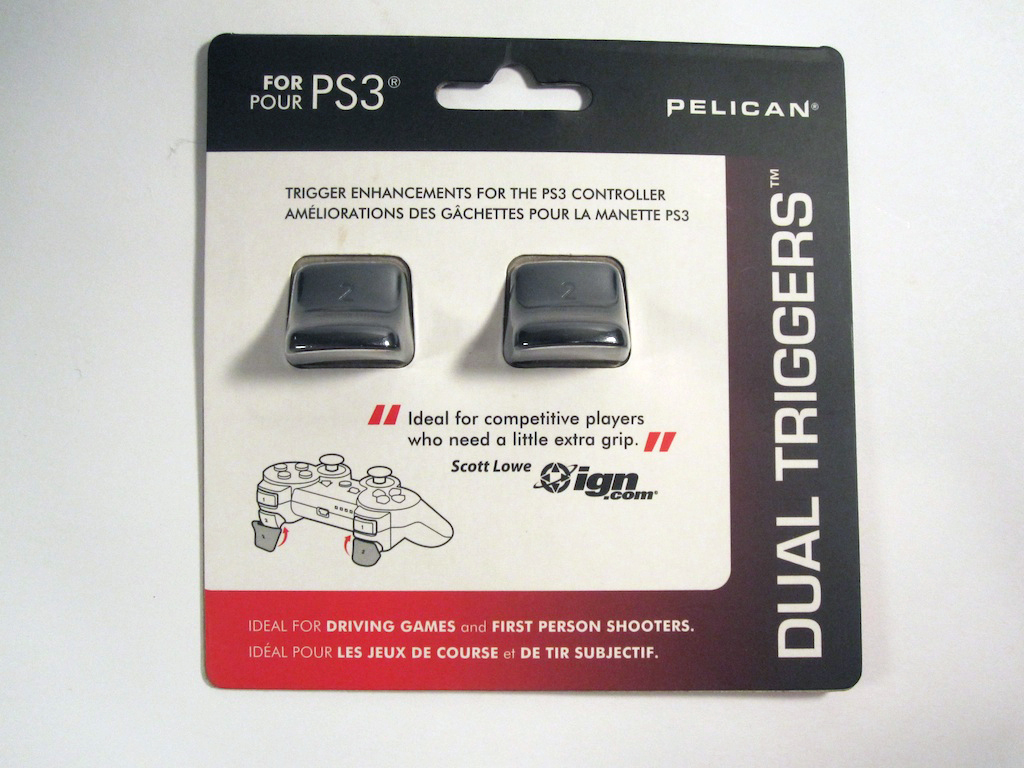 The Dual Triggers are a 2-pack of plastic, snap-on extenders that fit over the existing Sixaxis L2/R2 buttons. Their shape creates more "trigger-like" contours that curve outward at the bottom. This helps prevent your fingers from slipping off the buttons. The Triggers snap on easily, and are just as easy to remove if you choose not to use them for certain games.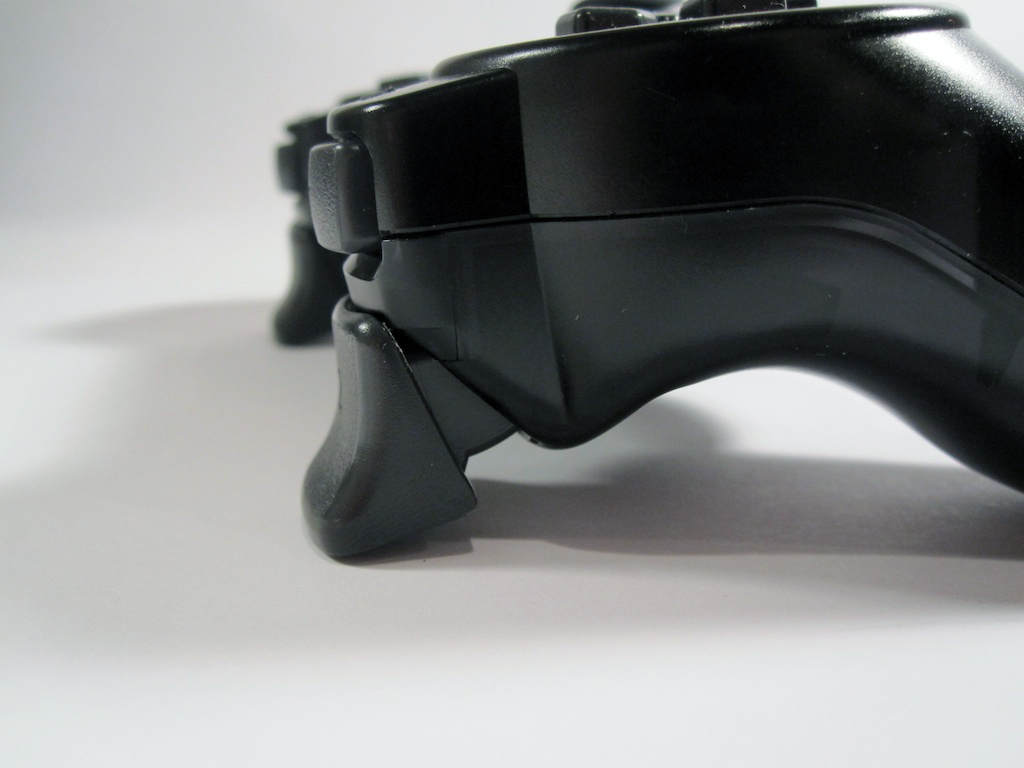 Once installed, I found these Triggers to be extremely beneficial. Pelican says the accessory is especially useful in games like first-person shooters and driving games, and I found this to be very true. In fact, I would say they improved my gaming experience (and performance) in 100% of the games I've played since installing them. In first-person shooters, where you often need to press the L2/R2 buttons repeatedly, and in driving games, where you are usually holding down those buttons for longer periods of time, I found the Dual Triggers to perform exceedingly well.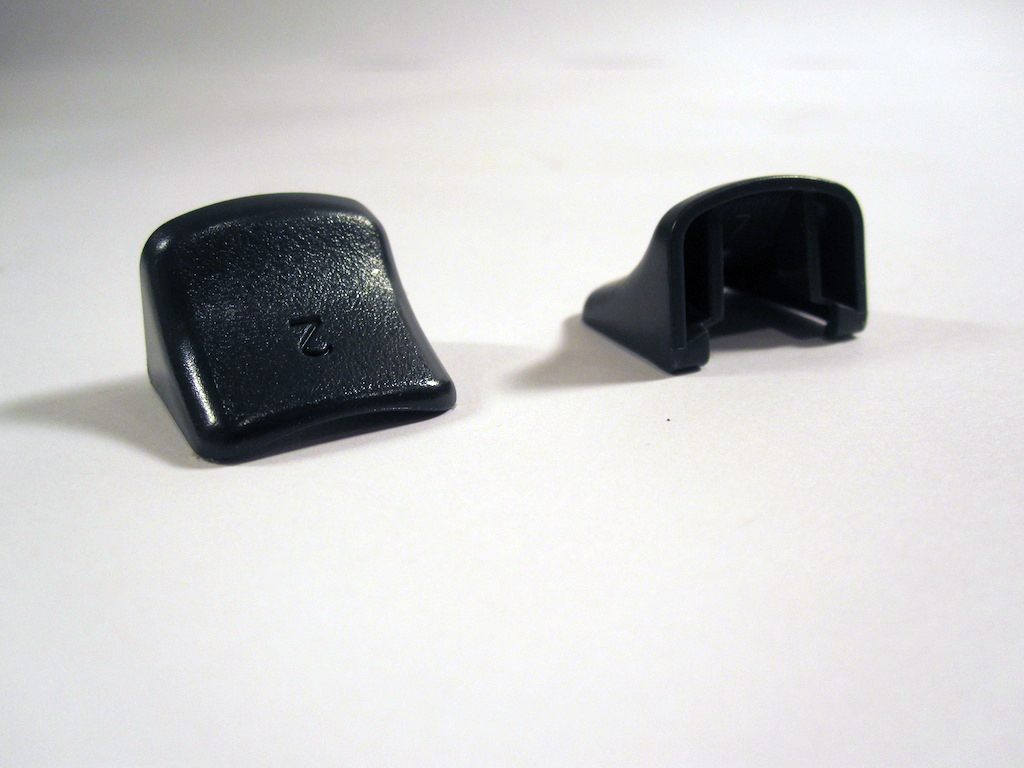 At only $4.99, I really had doubts as to whether this accessory would be beneficial at all. I can happily report that my fears were completely unfounded. I highly recommend the Dual Triggers to anyone who regularly plays games on the Playstation 3. They are surprisingly durable and don't move or shift when using them heavily. They are very lightweight and add absolutely no weight to the controller.
The Dual Triggers from Pelican are available in 2- and 4-packs at your local game retailers, Amazon and the Pelican website.
MSRP: $4.99 (2-pack), $6.99 (4-pack)
PROS: lightweight, inexpensive, easy installation and removal, greatly enhance the PS3 controller
CONS: none