The prolific game developer FromSoftware has reenergized the Armored Core series with its epic sequel Armored Core VI: Fires of the Rubicon. The game features snappy movement, customization options, a decent story, and fun encounters.
My experience with the Armored Core series is minimal but I have completed all the Souls-like games and Elden Ring, as well as challenge runs for those respective games. Armored Core is very similar to FromSoftware's other titles in that it teaches you how and when to be aggressive, and punishes you swiftly for mistakes.
Armored Core VI is also easy to pick up and play. The game features snappy movement and responsive controls which makes it incredibly fun to combat and navigate the world. I played the game with a keyboard and mouse, but both bindings for gamepad and kb&m are easy to pick up and learn. Gamepad still reigns supreme in FromSoftware games, and you can find one here.
While the fluidity of the mech you control is excellent for the many bosses and encounters the game has, I however felt that the mechs lacked weight compared to mechs from other games such as Mechwarrior 5: Mercenaries. This is not an outright negative as Armored Core VI lends itself well to its fluid movement system; it is simply a personal qualm I have with the game's movement and my predisposition to slower, meatier mechs.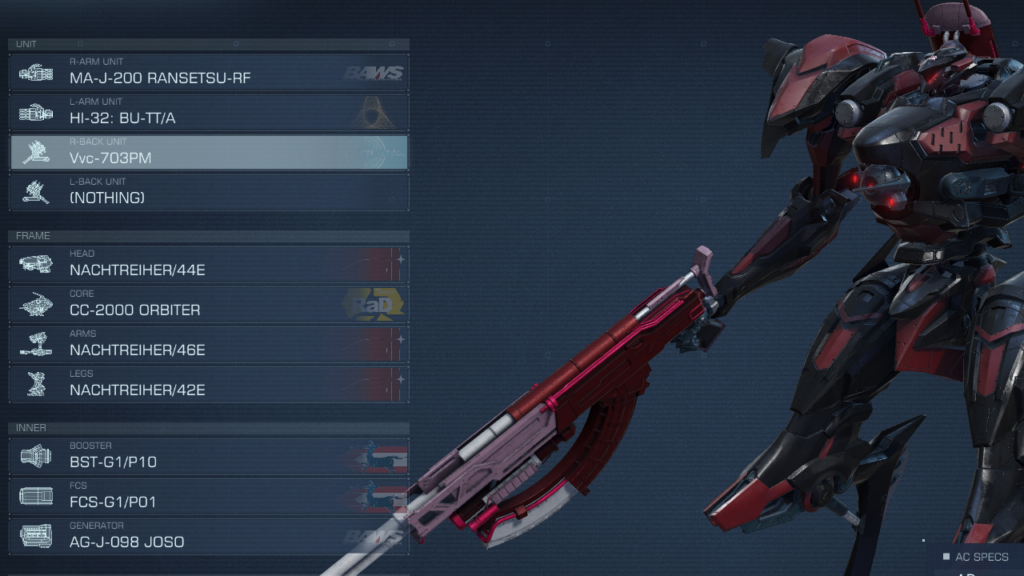 Armored Core VI also features fantastic mech customization that allows you to create the perfect mech for each encounter, or simply create a jack-of-all-trades mech that you can run on every sortie. The level of customization as the game progresses continually grows and no two mechs will be alike.
The mech customization includes multitudes of melee and ranged weapons, back-mounted heavy guns and missile launchers, different mech body parts to mix and match, and even different movement options such as tank treads. You can also customize the mech's paint job, decals, and weathering to create your dream mech.
Coinciding with the perfect mech creation and fluid movement are the bosses and encounters of Armored Core VI. While most of the sorties and encounters only last about ten minutes, it allows for fast-paced pick up and play action when clearing the shorter missions. Where the game truly shines is its boss encounters.
The bosses of Armored Core VI respected the player and were not afraid to send me back into the respawn menu. However, many of the walls I ran into could be overcome with a bit of patience, and understanding of the threats each boss presents. While some may be steered away from the boss difficulty, there are few things more rewarding in gaming than defeating a boss on your 20th+ attempt by the skin of your teeth.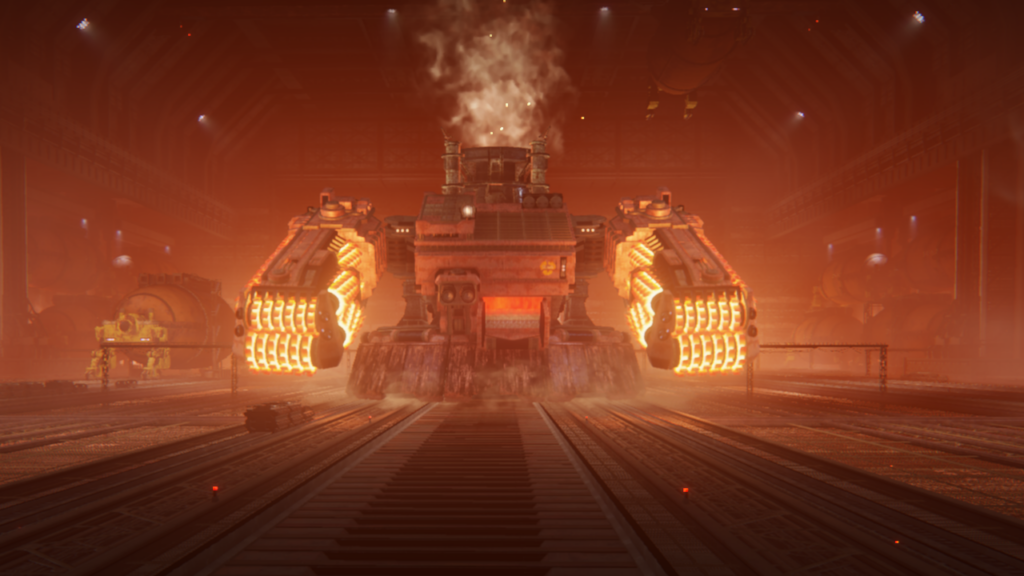 Moving on to the story, I will disregard it in my review. This is due to the frequency of 'pop-up ads' I got upon exiting a sortie which involved lengthy conversations and dialogue. I skipped most of this, but that is on me and not the game itself. The tidbits of story I did receive were interesting and as I progressed through the game, I found myself wanting to listen in more and more.
Overall, Armored Core VI: Fires of the Rubicon is a fantastic game that shows FromSoftware's love for making good, consumer-friendly games. Check out our other articles on games such as Baldur's Gate 3.
Story: 5/10
Gameplay: 10/10
Encounters: 8/10
Customization: 9/10
Overall: 8/10