Following last year's Pirates of the Caribbean expansion, Rare has once again adapted a preexisting series beautifully. This time in the form of the first of three Tall Tales relating to the video game series Monkey Island, called The Journey to Melee Island.
During our experience, we got to see all the old characters adapted into the world of Sea of Thieves and were able to partake in a small hour-long adventure on Melee Island. The primary goal is to get to Guybrush's mansion and to help free him. The island itself was also instanced which was great to not have to worry about being locked into a PvP experience.
The Tall Tale plays like an escape room, tasked with many set pieces and discovering how they interact with each other, including many hidden objectives that offer commendations and rewards. The adventure also features wonderful adaptations to the existing Monkey Island soundtrack which are true to the originals.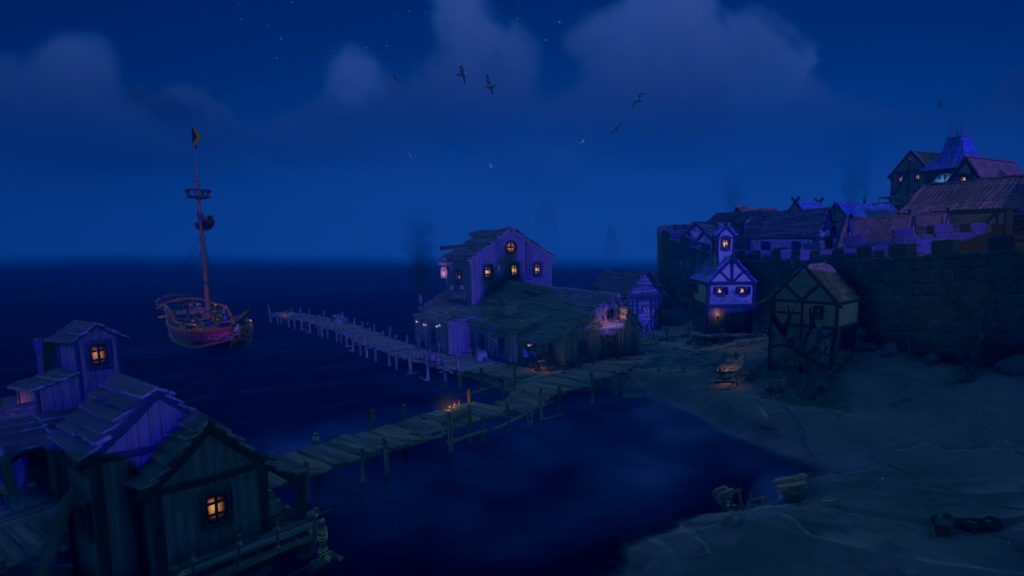 Eventually, and sadly we did arrive at the finale, which was packed with some easy, but interesting combat which leads us to our biggest negative, there is only one Tall Tale so far. Unlike the previously released Pirates of the Caribbean expansion, The Legend of Monkey Island is an incomplete experience as of now, and players must wait to experience the next two Tall Tales. This is likely due to many of the employees at Rare working on their next big project.
The overall experience led us only wanting more, and we can't wait to experience the next Tall Tale in this series about Monkey Island, if you want to try it out, it is well worth your time. Otherwise, give it a couple of months to have all three to play sequentially.