Mobile Life Group, Inc. dba MLG Wireless is an industry leading distributor of wireless accessories. As direct distributor for many popular brands, the company offers the latest and hottest items in the market. Mobile Life Group prides itself on premium quality products that are exclusive and unique in the market, excellent service with mutual beneficial customer relationship, and creative marketing tools to provide to customer's needs. Mobile Life Group offers many services which includes but not limited to web and catalog fulfillment, drop-shipping, individual product bar coding, special order product, and custom packaging. Mobile Life Group provides complete programs ideally suited to meet the requirements of business to business, business to consumer, and e-commerce markets.
The company distributes a TON of super cool products, many unseen before. One such item, the Mobc iPhone 5 Screen Protector ScreenGuard w/ Assister – Fine Oleophobic is an easy to apply, quality screen protector kit for the iPhone 5, which includes both front and back protection.
Read on through for my full review.
Inside the packaging you'll find the following items:  a single front screen protector, a set of 3 back protectors, a microfiber, squeegee, dust removal stickers, alignment sticker, instructions and the special applicator.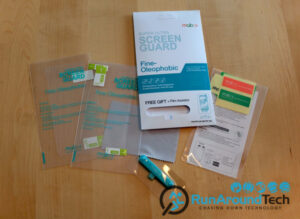 Here's what MLG has to say about the Mobc iPhone 5 Screen Protector ScreenGuard w/ Assister – Fine Oleophobic.
MobC's Retina Friendly HD Screen Shield for The iPhone 5 – High definition (HD) Super quality to Perfectly Compliment your New Retina Display – 3H : Scratch Resistant – Anti UV-Rays, No Rainbow Effects – Perfect fit for Devices's Entire Display – Non-tacky Silicon Adhesive : Removed easily without leaving residue – Includes 2 Screen Protectors+ Screen Squeegee + Microfiber cloth + Dust Removal sticker + Application Assister – Japanese Base Film with Mutiple Enhanced Optical Layers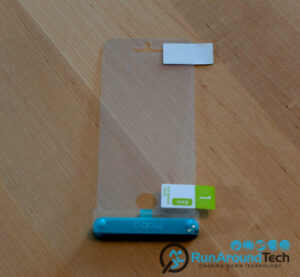 Quick Overview
Precisely Designed to fit the iPhone 5 (Domestic & International)
HD Enhanced Optical Japanese PET Film
Non sticky Glass-like Surface to Maintain Original Touch Senstivitiy
Special Oleophobic Coating to Easily Remove Fingerprints, Smudges, and Cosmetics
Special Silcon Ahesive (Dry Application) : No residue, No Bubbles, and No Liquid Spray
Here's more about Mobile Life Group.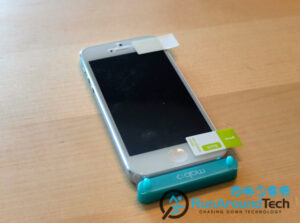 Our Corporate Headquarters and Warehouse, located in City of Industry, CA provides us the capacity to carry over 20,000 unique SKUs of products. In order to meet the needs of every business and customers possible, not only we carry the newest and hottest inventions in the industry, we also carry still in-demand products from the past. Our system is equipped so that we would be able to offer the smoothest and fastest transaction between our customers. Same day shipping is also available via most reliable carrier services.
We are highly confident of the products and services that we offer and are working hard to ensure that your business is profitable with us. It is often difficult to switch suppliers but we will work very hard with you to smooth the transition. If you give us the opportunity to claim even a portion of your business, we will work hard to earn more of it.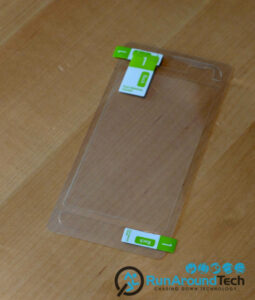 The Mob C screen protector uses a a special applicator to help you properly align it.  This is completely optional.  If you prefer to install the screen protector the "old fashion" way you're welcome to do so.  However, the applicator makes getting the shield on straight a snap.
To use the applicator you insert it into the Lightning port on the bottom of the iPhone 5.  Then you place the shield onto the two pegs.  The screen shield has an extra piece at the bottom with two cutout holes which slip on to the pegs.  When you're sure your screen is completely clean you remove the backing labeled number one and let the applicator do the rest.
The set of three protectors for the back of the iPhone are ultra clear and glossy.  There's a section for the top, one for the middle and another for the bottom.  These apply quite easily as well.
I've installed a lot of screen shields and have to say, using the Mob C applicator was about the easiest install I've ever had.  It simply worked perfectly.  Although I did have one or two specks of dust under the shield I was able to easily remove them using the supplied stickers.  I kept the alignment spot on when doing so and when all was said and done I had one of the best looking screen shield installs I've ever had.  The oleophobic properties of the shield help reduce the amount of oil and fingerprints on the screen without taking much, if anything, away from the brilliance of the iPhone 5's retina display.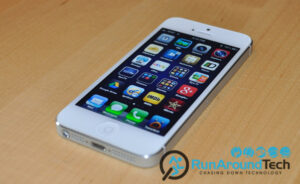 The Mob C screen shield kit uses a high quality, oleophobic screen shield, which means less fingerprints without having to sacrifice quality.
This is why it's so important for you to learn more about MLG.  This company is constantly on the hunt for new and exciting mobile accessories.  Most of them come from Asia, a market typically not made available to us in the U.S.  Check out MLG and you'll find not only brands you might not of heard of before, such as Mobc, but products that improve upon case design on so many levels.
You can learn more about the Mobc iPhone 5 Screen Protector ScreenGuard w/ Assister – Fine Oleophobic by visiting this page on the MLG web site.
MSRP:  TBD
PROS:  Easy to install.  Clear but less fingerprints show.
CONS:  Only one shield per pack.
Original Author: Larry Greenberg